FOR A LIMITED TIME GRILLZ READY IN JUST 2 DAYS!!!
ATTENTION!!!
IF YOU HAVE BROKEN/CHIPPED OR MISSING TEETH PLEASE CONTACT US BEFORE ORDERING
[6] TOP & [6] BOTTOM 10kt Yellow Gold Grillz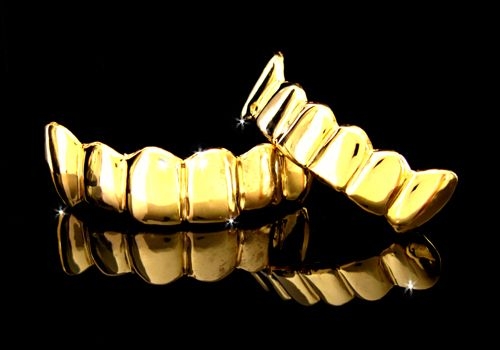 $ 620 USD
FREE SHIPPING
MOLD KIT INCLUDED
[6] Top & [6] Bottom 14kt Yellow Gold Grillz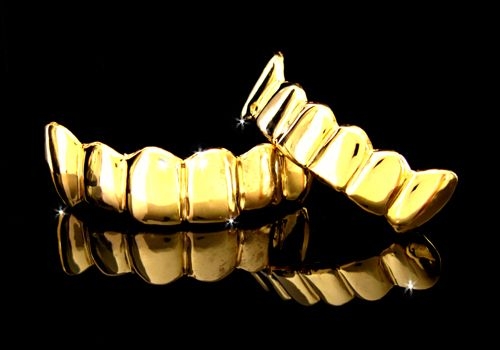 $ 1020 USD
FREE SHIPPING
MOLD KIT INCLUDED

Gold Grillz Miami Offers a Great selections of gold teeth, removable gold grills, platinum teeth, gold grillz at wholsale prices. Call us today for best deals on gold grillz, gold teeth and selling your gold today!
Call us at (305) 989-6479 Located at 1754 NE 163rd ST North Miami Beach FL 33162.
Call us right now to schedule an appointment to get your grillz done A$AP by our professional jewelers!
Order online today and get it in just a few days!

Diamond grillz, gold teeth, gold tooth, gold teeth, removable gold teeth, removable gold tooth, gold grill tooth,gold caps, platinum tooth, platinum teeth,diamond tooth, diamond, teeth,gold caps,gold fronts,gold slugs,removable caps,removable gold caps,vampire fangs,platinum,silver caps,silver teeth.

GRILLZ CLEANING RAG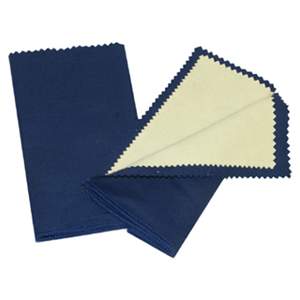 $ 10 USD
FREE SHIPPING!
Gold Grillz Miami Polishing Cloth contains a premium, non-rouge cleanser encased in 100% supple soft cotton, perfectly designed to shine gold, platinum and silver without scratching or removing the finish. To use, polish with the inner cloth to remove dirt and tarnish then wipe with the outer cloth to provide a finishing luster. Size: 5.5 Inches x 7.2 Inches. Color: Navy Blue (Outside) Cream Color (Inside).